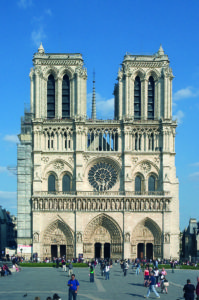 By Bob Schulman
Photos courtesy of Paris Pass
You're in Paris, and sightseeing here is an absolute must – but you don't have much time to do it (nor a wallet full of cash to pay all those entry fees).Voilà! Enter the Paris Pass (www.parispass.com), offering free entry to more than 60 of the city's top attractions plus free travel on the Metro network, buses and RER express trains within central Paris.
Among the most popular stops on the Paris Pass routes are the Towers of Notre-Dame Cathedral, the Musée du Louvre, the Arc de Triomph and the Palace of Versailles. Entry to these four attractions along with a river cruise would normally cost 67 euros – over half the tab of an adult Paris Pass. Besides entry to 55-plus other attractions and transport services, the pass is also good for "fast track" entry to many of the city's major tourist draws and for special dining and shopping discounts.
A Paris Pass – good for two days — costs 129 euros (1 euro equals about US$1.10) for adults, 79 euros for teens (between 12 and 17 years) and 44 euros for a child between four and 11 years.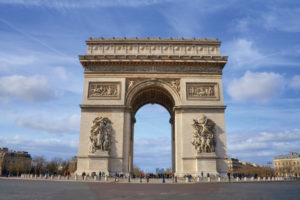 Newly included on the Paris Pass list of freebies this summer is the popular Paris Aquarium, one of France's leading family attractions. The site combines an aquarium and a dual-screen cinema and boasts more than 500 underwater species from all over the world living in 3,500 square meters of water.
If your kids prefer mixing with celebrities, head to the Grevin Wax Museum.
Here they can get up close and personal with more than 300 famous names — from musical legends Madonna and Michael Jackson to actors George Clooney and Brad Pitt. They can even get chummy with Queen Elizabeth II and President Obama.
Normally 23.50 euros for adults and 16.50 for children, entry to the wax museum is included with the Paris Pass.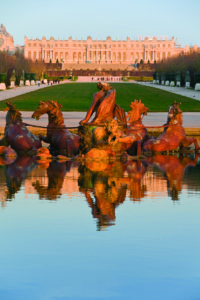 A real piece of lunar rock and a spectacular scale model of the solar system are among the attractions at the Palais de la Découverte (also comped with the Paris Pass) science museum.
Kids will love the scale models of the Spirit Martian rover and the Saturn V rocket, used to send men to the moon in the early 1970s.
Coming back down to Earth, there is also a chance to walk through the geological changes to our own planet during its history, covering five million years with every step.
Paris' tastiest attraction, the Gourmet Chocolate Museum, is sure to tempt adults and children alike.
The museum (admittance is free with the pass) follows 4,000 years of the history of chocolate in words, images and flavors. On entry, children ages 6-12 are given a sheet of chocolate-themed stickers to complete in the correct order — with a delectable reward.