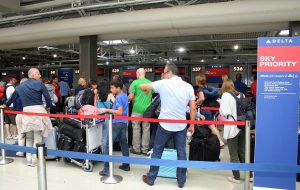 Washington, Aug 8 (EFE).- Delta Airlines, the second-largest carrier in the United States, said Monday that it fixed the technical problems that caused massive flight delays and cancellations, and was restoring service slowly around the world.
"A Delta ground stop has been lifted and limited departures are resuming following a power outage in Atlanta that impacted Delta computer systems and operations worldwide," the carrier said in a statement posted on its Web site.
The computer problems caused by the power outage were resolved at 8:40 a.m., Delta said, adding that "cancellations and delays continue."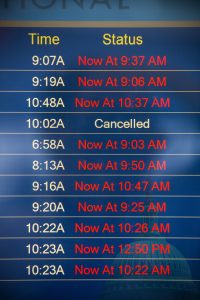 Delta was forced to cancel or delay hundreds of flights around the world on Monday because the power outage affected its computer systems, preventing the carrier from processing travelers.
"Customers heading to the airport should expect delays and cancellations. While inquiries are high and wait times are long, our customer service agents are doing everything they can to assist," Delta said.
The airline had warned earlier in the morning that it expected large-scale cancellations, adding that flights en route at the time of the outage were "operating normally."
Delta had about 3,300 flights, including 453 international flights, scheduled for Monday.
The Federal Aviation Administration, or FAA, confirmed the systems problems at Delta and urged travelers to contact the carrier for specific flight information.