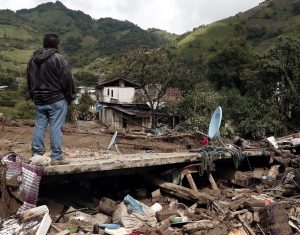 Mexico, Aug 8 (EFE).- Hurricane Earl has so far caused 45 deaths in the Mexican states of Veracruz and Puebla, making it the country's deadliest storm in three years as tropical storm Javier is expected to target Mexico's Baja California Sur on Tuesday, the authorities informed today.
The national Civil Protection coordinator of the Ministry of the Interior, Luis Felipe Puente, said at a news conference that the official figures of fatalities in Veracruz are 13 and 32 in Puebla.
However, he warned that the death toll could rise because "there are risks of landslides in the mountainside areas of Oaxaca, Guerrero, Veracruz and Puebla" in the wake of the torrential downpour. Multiple mudslides caused by hurricane Earl make the rescue efforts difficult.
He also warned that the rivers are above critical level and any rain will cause flooding.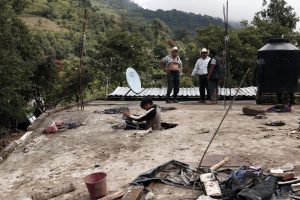 The director of the National Water Commission, Roberto Ramirez, said in the same news conference that the Tropical Storm Javier has formed off Mexico's Pacific coast and is predicted to approach Mexico on Tuesday.
It is expected to bring heavy rains, gusty winds and high waves off the coast of Baja California Sur, Sinaloa, Colima, Jalisco, Michoacan and Nayarit.
A tropical storm watch is in effect from San Evaristo to Cabo San Lazaro, Baja California Sur.
The National Weather Service (NWS) informed that in the latest hours, Javier has rapidly slowed down and is moving at seven kilometers per hour towards the northwest, parallel to the south-western coast of Baja California Sur.
President of Mexico, Enrique Pena Nieto Monday expressed his solidarity with families of the Hurricane Earl victims, and asked the public to remain alert for the arrival of tropical storm Javier.