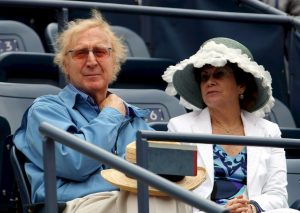 Los Angeles, Aug 29 (EFE).- U.S. actor Gene Wilder, best known for his roles in a number of beloved comedies, including his classic collaborations with Mel Brooks, died Monday at his home in Stamford, Connecticut. He was 83.
Wilder's nephew Jordan Walker-Pearlman told Variety magazine on Monday that his uncle had died of complications of Alzheimer's.
A director, producer and screenwriter, as well as an actor, Wilder was born in Milwaukee in 1933 and made it big in Hollywood thanks to his comedic roles in popular films such as "The Producers" (1967), "Willy Wonka & the Chocolate Factory" (1971), "Young Frankenstein" (1974) and "Blazing Saddles" (1974).
Wilder was born Jerome Silberman to a family of Russian immigrants and began his acting career in the 1960s on Broadway.
He made his film debut with a small role in the 1967 cult classic "Bonnie and Clyde," directed by Arthur Penn and starring Warren Beatty and Faye Dunaway.
That same year he also began his fruitful collaboration with director and actor Mel Brooks in "The Producers," ultimately reaching the pinnacle of his career in the 1970s and being nominated for two Oscars.
He also tried his hand at directing, coming out with "The Adventure of Sherlock Holmes' Smarter Brother" (1975), followed by "The World's Greatest Lover" (1977), "Les séducteurs" (or "Sunday Lovers," 1980), "The Woman in Red" (1984) and "Haunted Honeymoon" (1986).
Wilder was married four times and is survived by his current wife, Karen Boyer, whom he wed in 1991.