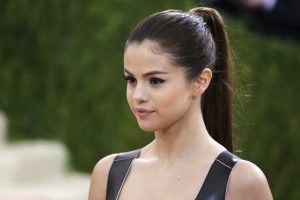 New York, Aug 31 (EFE).- Actress and singer Selena Gomez is taking a break from live performances due to a health condition that has forced her to cancel upcoming concerts, People magazine reported Wednesday.
"As many of you know, around a year ago I revealed that I have lupus, an illness that can affect people in different ways," the 24-year-old entertainer said. "I've discovered that anxiety, panic attacks and depression can be side effects of lupus, which can present their own challenges."
"I want to be proactive and focus on maintaining my health and happiness and have decided that the best way forward is to take some time off," Gomez said.
"Thank you to all my fans for your support," Selena said. "You know how special you are to me, but I need to face this head on to ensure I am doing everything possible to be my best. I know I am not alone by sharing this, I hope others will be encouraged to address their own issues."
The magazine cited an unnamed source "close to Gomez" who said the artist decided to clear her calendar for the year.
Gomez was scheduled to kick off her "Revival" tour on Oct. 13 with a performance at the Oslo Spectrum Arena and continuing with concerts in France, Denmark, Germany and Britain until Nov. 6.