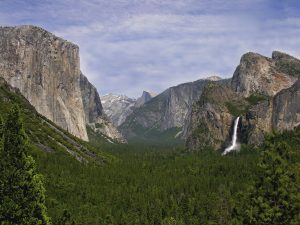 Washington, Sep 8 (EFE).- Yosemite National Park, in east-central California, has added 162 hectares (400 acres) of wetlands and meadow habitat thanks to a donation, the U.S. National Park Service said.
The park, established in 1890, covers 302,700 hectares (748,000 acres) and was designated a World Heritage Site in 1984.
Ackerson Meadow, as the tract is known, was purchased earlier this year from private owners by the Trust for Public Land, using $2.3 million in funds provided by the Yosemite Conservancy with support from the National Park Trust and American Rivers.
The Trust then donated the land to the NPS.
"The original Yosemite boundary plans of 1890 included Ackerson Meadow, so it is exciting to finally have this important place protected," Yosemite Conservancy President Frank Dean said.
"The purchase supports the long term health of the meadow and its wild inhabitants, and creates opportunities for visitors to experience a beautiful Sierra meadow," he said.
Yosemite, which receives more than 4 million visitors a year, is home to a great diversity of plants and animals.
"The generous donation of Ackerson Meadow will preserve critical meadow habitat that is home to a number of state and federally listed protected species," the park's superintendent, Don Neubacher, said in a statement.
"This meadow is a remarkable gift to the American people, coming at a historic time as we celebrate the Centennial of the National Park Service."
Yosemite Falls, the tallest waterfall in North America, is located in the park, along with iconic rock formations such as Half Dome and El Capitan.