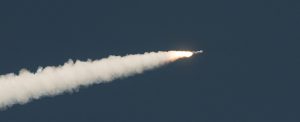 Washington Sep 8, (efe_epa).- NASA's Atlas V rocket lifted off on Thursday from Cape Canaveral, Florida, USA, with the OSIRIS-REx space probe en route to the asteroid Bennu, whose trajectory could be a danger to Earth in the future.

The probe, whose acronym stands for Origins, Spectral Interpretation, Resource Identification, Security, Regolith Explorer spacecraft (OSIRIS-REx),took off at 19.05 local time (23.05 GMT), and is expected to return to Earth after seven years, hopefully bringing back samples from Bennu.

The OSIRIS-REx will collect at least 60 grams of the asteroid's rocky surface and bring them back to Earth for further scientific analysis in detail, hoping to decode the mysteries of our solar system's origin, as well as life on our planet.

The principal investigator of the mission, Dante Lauretta, said this week "The primary objective of the mission is to bring back 60 grams of pristine carbon-rich material from the surface of Bennu," and "We expect these samples will contain organic molecules from the early solar system that may give us information and clues to the origin of life."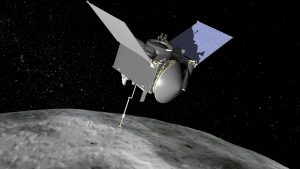 Bennu, approximately 500 m wide and traveling at about 100,000 km per hour, has been selected by NASA as the target of this mission because of its primitive asteroid condition, in which the surface is covered with materials similar to those that predominated during the beginning of the solar system's formation.

Another objective of the probe is to study Bennu's characteristics, as well as its shape, size, mass and orbit, which is almost circular and approaches the Earth every six years.

NASA includes the Bennu asteroid on its list of Potentially Hazardous Asteriods (PHA) closest to Earth, as, according to current calculations, it has a 1 in 2,700 chance of hitting the Earth sometime between 2175 and 2199.