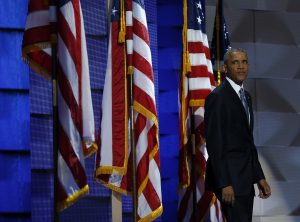 Washington, Sep 12 (EFE).- U.S. President Barack Obama on Monday welcomed congressional leaders to the White House to discuss political agenda priorities and guarantee that the lawmakers approve a series of urgent measures, including funds for the next fiscal year and combating the Zika virus.
The president met with House Speaker Paul Ryan, Senate Majority Leader Mitch McConnell, and their Democratic counterparts, House Minority Leader Nancy Pelosi and Senate Minority Leader Harry Reid.
Obama said after the meeting in the Oval Office that although he knows that the country is in the middle of election campaigning and everyone is focusing on that, there are still issues to deal with and he felt encouraged by some of the constructive work that is being done at present.
The president wanted to ensure that Congress will stick to the deadlines for approving budgeting for the coming fiscal year, which begins on Oct. 1, and thus avoid a partial shutdown of the federal government due to lack of funds.
In addition, Obama urged lawmakers to move forward on several fronts, including approving funding to fight the Zika virus, providing support for communities in Louisiana that have suffered due to flooding and aiding the city of Flint, Michigan, which has serious problems with its drinking water supply.
He said that the first thing is to ensure that the government remains properly funded and the second is to adequately finance efforts to deal with Zika, including providing diagnostic tools and vaccines that will permanently resolve the problem.
Obama and the leaders from Capitol Hill also discussed the problems caused by western forest fires and the bipartisan work that is being done on prison reform, and the president also informed the top legislators about his recent trip to Asia.
The president said after the meeting that he hoped that modest progress could be made in the areas on which there is mutual agreement and on areas where lawmakers have worked in a bipartisan fashion.
He thanked the Senate and House leaders for coming to meet with him and said that he hoped that there would be an agreement in place to finance government operations and Zika even though Congress would be in recess.
An adviser to Ryan, speaking on condition of anonymity, said that the leaders discussed their desire to reach a quick solution to a short-term spending law, including financing to fight Zika.
The same source also said that the leaders discussed legislation on caring for military personnel, mental health and medical research.
Regarding the Zika virus, the White House had fruitlessly requested $1.9 billion in funding to combat it before the summer commenced, but McConnell said shortly after the meeting that lawmakers had made important progress on that issue.
The Democrats have repeatedly criticized Republican lawmakers, who have a majority in both chambers of Congress, for having called one of the longest summer recesses in recent years without having dealt with a number of issues critical for the country.