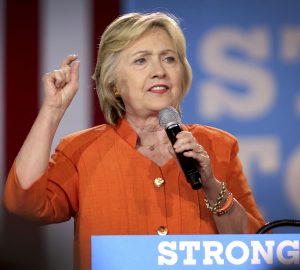 Washington, Sept 14 (efe_epa).- The two US presidential candidates, Democrat Hillary Clinton and Republican Donald Trump, 68 and 70 years, respectively, today released their medical records to the public in order to clear any doubts about their ability to become US president.
Hillary Clinton's campaign released a two-page letter prepared by her personal doctor, Lisa Bardack, which says that Clinton "is healthy and fit to serve as president of the United States."
The former Secretary of State had a dizzy spell which forced her to leave a 9/11 ceremony in New York on Sunday and which also made her cancel campaign trips for three days, fueling suspicions that she's dealing with some health issues.
Trump, who for months has publicly raised questions about Clinton's health, today, during an event in Ohio, again mentioned Clinton's fainting spell.
"I don't know folks. You think Hillary would be able to stand up here for an hour and do this? I don't know. I don't think so," Trump asked the crowd and noted how hot it is in the room.
Meanwhile, Trump presented a one-page summary of his medical checkup when he sat down with TV personality Dr. Mehmet Oz on the show – 'The Dr. Oz Show,' to be aired Thursday.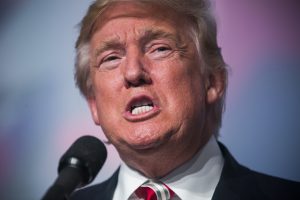 According to Trump's campaign manager, Sarah Huckabee, Trump is in good health although he could lose a few kilos, as currently he weighs about 120 kg.
Clinton's campaign said on Wednesday that her physician found that the former first lady "is in excellent mental condition" and was "recovering well with antibiotics and rest."
According to the letter, Clinton developed an ear infection in January and her blood levels have been stable. She also takes thyroid and anti allergy medicine.
Clinton will return to campaign in Greensboro, North Carolina on Thursday, after taking three days off to recover from pneumonia.
Then she will attend a dinner in Washington organized by the Congressional Hispanic Caucus Institute, and on Friday she will be interviewed on the late-night talk show – 'The Tonight Show Starring Jimmy Fallon' on NBC.