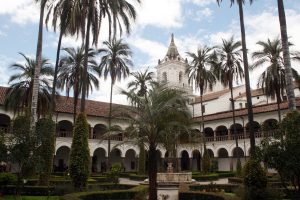 Photos by Mary J. Andrade
Quito, Ecuador – Quito prepares to host more than 30,000 people next month at the Habitat III conference, the global summit of the United Nations Conference on Housing and Sustainable Urban Development, taking place October 17 – 20, 2016. The event, which is celebrated every 20 years, will propel the city in front of the eyes of the world. The importance of the forum will boost tourism arrivals to the destination and boost the economy with an estimated revenue of $31.5 million dollars in the next five years.
The expected attendance for Habitat III is very high due to the growing relevance of housing and urban development in the last 20 years. Additionally, this summit will be the first ever held in a Latin American city.
It is estimated that at least 30,000 people will arrive in Quito to participate in this summit from 193 nations that make up the United Nations including heads of state, ministers, mayors as well as housing and urban development experts, international press and participants in general. According to an estimate by Ekos, an economic social research and development consultancy firm, Quito should expect 18,000 international visitors and 12,000 national attendees, in addition to another 10,000 that will participate in various activities surrounding the conference.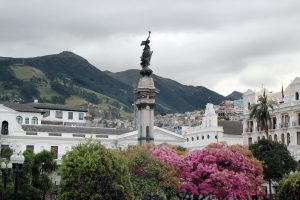 The economic impact this event will have on Quito is significant. Ekos estimates that the event will bring in a revenue of $31.5 million in the next five years thanks to a large tourism push and the economic spend of the thousands of Habitat III participants.
Even after the conference is over, hosting an event of this magnitude will bring multiple benefits in the future as well. Ekos estimates that around 6,000 visitors will come back to the destination due to similar activities or simply to explore the capital in the next five years.
The city of Quito has been preparing to host the conference as it represents a big impact on the hotel and transportation industry. Currently, the Metropolitan District of Quito has 713 accommodations including 44 five and four-star hotels, 42 three-star properties and 627 lodgings made up of rental homes, hostels, and hotels on the outskirts of the Metropolitan District.
Improvements and renovations to the city's infrastructure will allow better mobility to Habitat III participants. The arrival of so many people in such a short timeframe will represent a true "baptism by fire" of Quito's Mariscal Sucre International Airport, located about 20 miles from the Metropolitan District, in the parish of Tababela.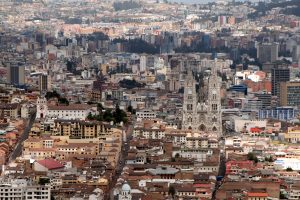 Inaugurated in 2013, the new airport has a passenger terminal of more than 40,000 square feet offering a wide range of products and services to visitors. The airport's infrastructure lets it host larger capacity aircraft, and its geographical location also allows for more direct nonstop flights from more distant destinations, opening up the possibility of more international connections.
The travel time between the new airport and downtown Quito is approximately an hour and there are several transportation options for visitors to get there, including: a bus line from the public bus terminal in the Coca River, tourist vans, express buses from AeroServicios (a nonstop bus service company for business travelers) and, of course, taxis and private vehicles. Bus line tickets cost an average of $2 and AeroServicios' tickets cost around $8 and can be purchased online at www.aeroservicios.com.ec.
Quito is focusing all its resources on Habitat III, a summit that will allow the city to consolidate its image and positioning internationally as a tourist destination and a successful host of global events.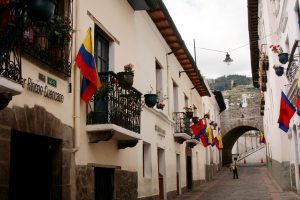 About Quito Turismo
As the first city to be named a World Heritage Cultural Site by UNESCO in 1978, Quito boasts numerous treasures spread throughout a diverse and alluring landscape. Recently awarded South America's Leading Destination by the World Travel Awards for the fourth consecutive year, Quito is a thriving destination that represents a unique combination of old and new.
The capital city has much to offer including authentic culture and rich indigenous and Hispanic traditions evident at every corner through its exquisite gastronomy, art, museum, theaters, architecture, boutiques and more.
Set at nearly 10,000 feet above sea level and boasting a rich ecosystem, Quito is surrounded by breathtaking scenes of the Andes mountains and volcanoes, as well as Cloud forests and lakes home to a variety of fauna, making it a playground for nature enthusiasts. For more information, visit http://quito.com.ec/en/
Para más información sobre el destino, por favor visita www.quito.com.ec
Síguenos en redes sociales en:
Facebook: QuitoTurismoEC
Twitter: @VisitaQuito
Instagram: @QuitoTurismo
YouTube: VisitaQuito
Flickr: QuitoTurismo