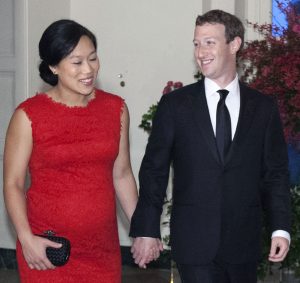 Los Angeles, USA, Sep 21 (EFE).- Facebook founder Mark Zuckerberg and his wife Priscilla Chan announced on Wednesday that they will donate more than $3 billion over the next ten years for research into the cure and prevention of diseases.
"Can we all together work to cure, prevent or manage all disease within our children's lifetime? We think it's possible and so do scientists,", they said in a message on Facebook, explaining that the donations will be made through the Chan Zuckerberg Initiative.
One of the keys of the project will be the $600 million BioHub, a research center that will bring together scientists and engineers from Stanford University, UC Berkeley and the University of California, San Francisco, to develop tools and software that facilitate research work.
"Science is a long term effort. We plan to invest billions of dollars over decades. But it will take years for these tools to be developed and longer to put them into full use. This is hard and we need to be patient, but it's important", they noted.
In addition, they announced that Cori Bargmann, an expert in neuroscience and genetics, will join the Chan Zuckerberg Initiative as the President of Science.
The announcement by the couple comes after they had their daughter, Maxima, in late 2015 and Zuckerberg pledged to donate 99 percent of their Facebook holdings to "advance human potential and promote equality".