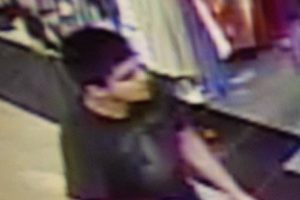 Washington, Sep 24 (EFE).- Three people died and a fourth was seriously injured in a shooting that occurred at a shopping mall in Burlington, Washington, of the United States, said state police.
Three female victims died while the male victim is hospitalized in critical condition.
Authorities said they are hunting for the shooter, allegedly a young Hispanic man in a black t-shirt, who fled the scene before police arrived.
The shooting took place around 7pm local time Friday (2am Saturday GMT), when a man armed with a rifle entered the Macy's store inside Cascade Mall and opened fire on customers.
Authorities had initially reported four dead victims, but later reduced the figure to three after emergency teams arrived.
"Here is the shooter. We believe just one shooter. Notify authorities if you see him, (he is) armed with a rifle," said Washington State Patrol spokesman Sgt. Mark Francis, referring to a photograph released by state police of the alleged killer.
Francis added that the killer was last seen walking towards the I-5 highway adjoining the mall.
According to local media reports, police have received several phone calls from a man identifying himself as the shooter, although they are yet to confirm its veracity.
Burlington, a municipal region with nearly 8,500 inhabitants is located 105 km north of Seattle.
The Department of Emergency Management of Skagit County, where Burlington is located, has asked citizens to avoid the area, which is presently being combed by police.