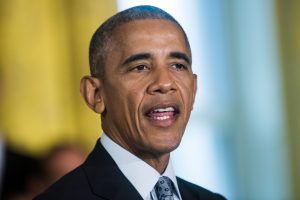 Washington, Sep 28 (EFE).- The U.S. House of Representatives voted Wednesday to override President Barack Obama's veto of a bill that would allow U.S. citizens to sue Saudi Arabia for its alleged role in the Sept. 11, 2001, terrorist attacks.
House lawmakers voted 348-77 – far above the two-thirds majority needed – just hours after the Senate overrode Obama's veto by a vote of 97-1.
It marks the first time in Obama's eight years in office that Congress has overridden a veto.
Obama vetoed the so-called Justice against Sponsors of Terrorism Act on Friday, blocking families of 9/11 victims from suing the Saudi government in U.S. courts for allegedly aiding and abetting the terrorists who carried out the attacks.
A majority of U.S. lawmakers contend there is evidence that senior Saudi officials helped bankroll the attacks that killed nearly 3,000 people and that victims therefore should be able to sue that kingdom.
Obama said the legislation would strip foreign governments of the sovereign immunity they enjoy under international law, while also harming foreign relations and endangering diplomatic officials and troops around the world.
He also noted that Saudi Arabia is a key U.S. ally and not regarded as a state sponsor of terrorism.
The White House said the legislation could open the door to the U.S. government or its officials being sued in foreign courts.
The Saudi government denies any links to those responsible for the 2001 terrorist attacks on New York and Washington and had carried out an intense lobbying effort against the legislation.