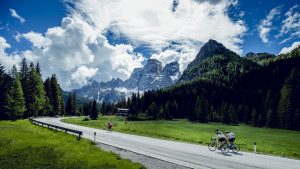 By Bob Schulman
Photos courtesy of Ride & Seek
Here's a novel chance to see what Julius Caesar and his legions saw on their march from England to Italy in the 1st century B.C. – except you'll be taking in the sights on a bicycle.
On the two-stage tour you'll peddle for 33 days on bikeways stretching for a tad over 1,800 miles across Europe. If that's not your cup of tea, or if just a half-ride of 17 days doesn't get your adventure juices flowing, read no further.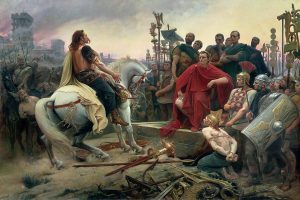 Serious cyclists can opt for both parts of the tour June 3 to July 5, 2017, or for just Stage 1 (London to Lake Como, Italy, next June 3-19) or only Stage 2 (Lake Como-Rome, next June 19-July 5).
A product of Ride & Seek, an Australian-based adventure travel company, the trip – called "Caesar Expedition" (http://www.rideandseek.com/epic/caesar) – starts in London, goes on to the white cliffs of Dover, crosses the English Channel by boat and then winds through France's Champagne region and into the gastronomic heartland of Burgundy. From there, guests ride alongside Lake Geneva in Switzerland and over to Italy.
"The culinary delights on this epic tour include delicious truite ardennaise, boeuf bourguignon and coq au vin to name just a few," said Ride & Seek Co-Founder Sam Wood.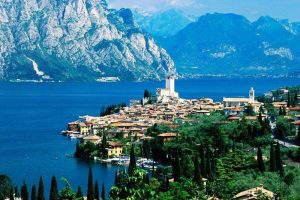 "It's fascinating that these regions now famous for fine wine and food were once the bloody battlefields of Caesar's epic Gallic Wars."
The first stage of the tour ends in Italy at Lake Como. From there, second-stagers peddle up towards the stunning limestone peaks of the Dolomites, and after that they bike downhill to Venice and along the Adriatic coast.
After crossing the mythical Rubicon, which marked the boundary between Roman controlled Italy and Cisalpine Gaul, the cyclists head inland through Tuscany and then the more rugged regions of Abruzzo and Molise.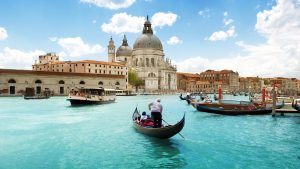 From there, they head due east to Rome, the trip's final destination.
Prices start at $14,276 for the full tour and at $7,405 USD for a 17-day stage.
Ride & Seek Co-Founder Dylan Reynolds noted the journey starts at the farthest northern point Caesar reached as the first Roman invader of Britain and ends in the city he eventually ruled as dictator and was assassinated in 10 years later.