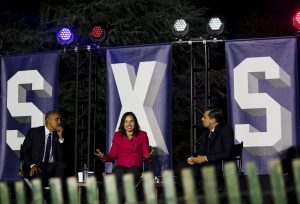 Washington, Oct 3 (EFE).- The President of the United States, and the US actor Leonardo DiCaprio on Monday highlighted the urgency of taking further action in "a race against time", the fight against climate change and stressed the importance that Americans should take this issue into account in the November elections.
The Oscar-winning actor from "The Revenant" brought his environmental activism to the White House during a conversation with Obama, which began with a reference to politicians, such as the Republican presidential candidate Donald Trump, who has been skeptical whether climate change is real.
"If you do not believe in climate change, you do not believe in facts or in science. And therefore, in my humble opinion, you should not be allowed to hold public office," DiCaprio said at the talk with Barack Obama during the South by South Lawn festival, organized by the White House to encourage innovative ideas.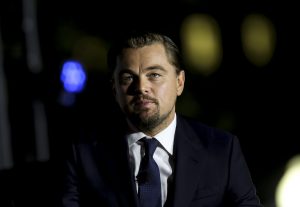 Not mentioning Trump by name, DiCaprio voiced great concern because the polls in this election period show that the environment is one of the issues that voters are less concerned about and only around two percent identifies it as a priority.
"Climate change is almost perversely designed to be really hard to solve politically", Obama said, adding that it is hard for people to "connect" tornadoes or floods with this global problem, and that it is not common in politics to make hard decisions on effects that are yet to come, until it was too late.
"It takes time to ramp us these new energy sources, and we're in a race against time", said Obama, who was nevertheless proud of his legacy on this issue and of his contributions to the Paris Climate Change Agreement aimed to reduce global emissions of greenhouse gases.
During the festival, DiCaprio also presented his documentary, "Before The Flood", a three-year project, and claimed to have learned a lot about the impact of climate change and the ways to fight it.
DiCaprio suggested that the best way to solve this issue is to impose a tax on carbon. Obama, however, said that "the likelihood of an immediate carbon tax is a ways away".