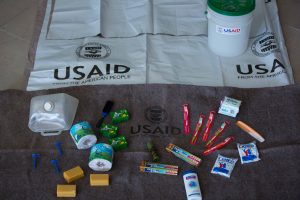 Washington, Oct 5 (EFE).- The United States announced Wednesday that it will send $1 million in humanitarian assistance for Haitian communities affected by Hurricane Matthew, bringing the total aid to be sent by Washington to the Caribbean to $1.5 million.
The funds will be used for food vouchers, food rations, cash transfers and meals at evacuation shelters, the U.S. Agency for International Development, or USAID, said in a statement.
USAID has also allocated $500,000 for Haiti, Jamaica and The Bahamas to pay for distributing critical relief supplies, managing emergency shelters and providing logistical support to humanitarian organizations.
The U.S. agency on Tuesday activated its DART disaster response and assistance team and deployed personnel to the central Caribbean.
The team of experts was dispatched to Haiti, Jamaica and The Bahamas, where they are providing humanitarian assistance and logistical support to communities in need.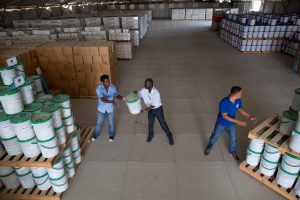 Members of DART on Wednesday will make an evaluation of the hardest-hit areas in Haiti.
A large part of U.S. aid to Haiti is focused on providing potable water and health facilities, the main avenues to protect in avoiding the spread of cholera after this new natural catastrophe.
The agency is also providing refugee and hygiene kits, USAID official David Harden said at a press conference.
The impact of Hurricane Matthew in Haiti, where at least nine people died and thousands were displaced, on Wednesday forced election authorities to postpone the election scheduled for Sunday.
The damage caused by the powerful storm have not yet been quantified, due to difficulties in reaching the southern part of the country, which is isolated because of flooding and collapse of the main bridge to the city of Grand Goave.