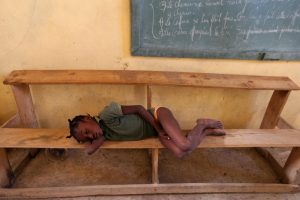 Port-au-Prince, Oct 13 (EFE).- Haiti on Thursday continued its efforts to normalize areas devastated last week by Hurricane Matthew, while more than a million are awaiting supplies of food and medicine.
Nine days after the hurricane struck southwestern Haiti as a Category 4 storm, the government and international aid organizations are stepping up assistance to those affected, although the precarious condition of roads in the hardest-hit areas is slowing down the process.
The latest provisional figures released Tuesday by emergency management officials indicate that Matthew left 473 dead, 339 injured and 75 missing.
A total of 175,000 people also are homeless and living in 224 shelters. But sources from aid organizations and local authorities said last Friday that the hurricane killed more than 800 people. The United Nations, for its part, predicted Tuesday that the death toll would continue to rise but not reach 1,000.
The United Nations Office for the Coordination of Humanitarian Affairs says Matthew affected 2.1 million people, of whom 1.4 million, including 592,581 children, need humanitarian assistance.
It added that 750,000 people, including 315,000 children, will urgently require humanitarian aid over the next three months.
More than 106,000 students also are unable to attend class because the hurricane damaged around 300 schools and forced many others to be converted into temporary shelters,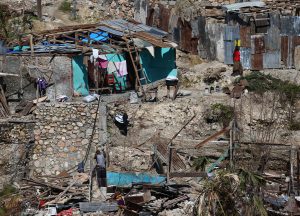 On Tuesday, the World Food Program distributed 20 tons of food in downtown Jeremie, one of the cities hardest hit by Matthew, an operation backed by the U.N. Stabilization Mission for Haiti and the National Police.
More humanitarian assistance from different international organizations is due to reach Jeremie in the coming days, including an aid plane that arrived Wednesday in Port-au-Prince from Spain.
Besides needed deliveries of food and water to assist some 1.4 million people affected by the hurricane, an additional 60,000 people require urgent medical care.
The Haitian government and international aid groups are particularly concerned about a new cholera outbreak in the aftermath of the hurricane, which, according to the United Nations, has triggered the worst humanitarian crisis in the impoverished nation since the 2010 earthquake that killed some 300,000 people.
Matthew forced the postponement of general elections in Haiti that had been scheduled for Oct. 9.
No new date for the elections has yet been announced.