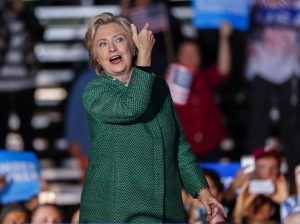 Washington, Oct 24 (EFE).- A little more than two weeks before the Nov. 8 presidential elections, Democratic candidate Hillary Clinton and her Republican opponent Donald Trump have began the final stretch of the campaign, with the former leading in the polls and the latter vowing he would not give up.
The proximity of the elections has been reflected in the accumulation of several daily events held by the candidates, as well as the continued presence of heavyweights such as President Barack Obama and First Lady Michelle Obama.
On Sunday, Clinton and Trump held separate rallies in two key states: North Carolina and Florida, respectively.
The president appeared at an event for Clinton in Nevada, another battleground state.
At the rally in Las Vegas, Obama said that Trump's claims that the elections are rigged show "he's losing".
He mocked the controversial Republican candidate for presenting himself as "a representative of the working class" while boasting of being a "billionaire".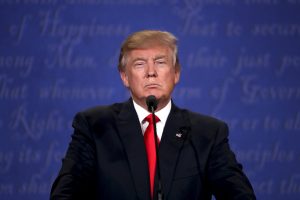 "Is this the best candidate?" he asked the Republicans.
The latest polls published on Sunday by television network ABC show Clinton leading Trump by up to 12 percentage points among likely voters.
However, political website Real Clear Politics, which considers various national and state polls, is more cautious and puts the former secretary of state at 6 points ahead of the New Yorker tycoon.
In Naples, Florida, Trump repeated his view that he is the only candidate who can make "a change" in Washington, and accused Clinton of continuing four more years of Obama's "disastrous" policies.
He also expressed skepticism about the polls, describing them as "inaccurate".
However, Trump's campaign manager Kellyanne Conway admitted Sunday that the Republican was behind Clinton in the polls, but stressed that there was still time to change the game in key states.
She said the campaign would increase its resources in states that are considered essential to win the elections, including Florida, Ohio, Iowa, North Carolina and Nevada.