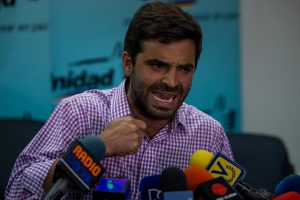 Caracas, Oct 28 (EFE).- A general strike called by the opposition in Venezuela has once again divided the people, while the two main parties have finally settled on Caracas as the location for upcoming political talks, sources with knowledge of the matter told EFE.

The opposition Democratic Unity Roundtable (MUD) said the civic strike they called on Friday was followed by more than 50 percent of inactivity, while the government claimed the action was a complete failure.
The MUD strike was organized to protest the suspension of the referendum for impeaching the president.

In Caracas on Friday, vehicles were still seen moving on the streets, commercial joints were open and people were outside, although in smaller numbers than usual.

However, opposition leaders insisted that the strike was followed by a majority of the people and shared pictures on Twitter showing desolate places and closed shops.

MUD's Executive Secretary Jesus Torrealba said the strike was a result of the citizens' decision to make it clear to President Nicolas Maduro that the people have decided to recall him.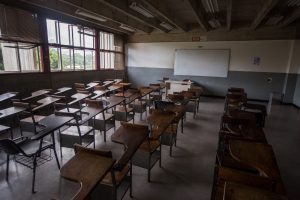 Meanwhile, the government claimed to have checked 2,160 commercial establishments across the country during the day and said all were functioning normally.

Vice President Aristobulo Isturiz said the strike was a failure, and described the move as irresponsible, arguing that at this moment what the country needs is to work.

Maduro denounced an alleged coup plan by the opposition and the parliament – controlled by anti-Chavistas – against his government, and announced that the Attorney General's Office would present a charge against the National Assembly for violating the Constitution.

Amid speculation about the cancellation of talks between the government and the opposition, sources close to the matter told EFE the meeting eventually will take place, and will be mediated by the Pope's envoy Emil Paul Tscherrig.

It will also be attended by representatives of the Union of South American Nations: former Spanish prime minister Jose Luis Rodriguez Zapatero and the former presidents of Panama, Martin Torrijos, and the Dominican Republic, Leonel Fernandez.