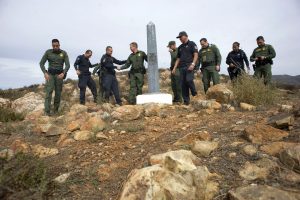 By Alexandra Mendoza
San Diego, Oct 31 (EFE).- The U.S. Border Patrol has created a special unit to supplement its agents on the eastern area of the border between San Diego and Mexico, where the presence of criminal organizations engaged in the trafficking, kidnapping and extortion of undocumented immigrants has been detected.
"Multiple smuggling organizations are responsible for threatening our Nation's security through persistent human smuggling on Otay Mountain," Chief Patrol Agent Richard A. Barlow said in a statement.
"We will flex our enforcement posture toward these exploited areas to weaken and ultimately eliminate these criminal enterprises."
The special unit's Commander Matthew Dreyer, with more than 20 years in the Border Patrol, told EFE that the area is the most difficult terrain to cover in the San Diego area because of the cliffs, steep peaks, canyons, scrub and other conditions that make it hard to get around.
Traffickers use this route because they think they won't be seen on their hike north and often don't tell their victims about the risks of the terrain – and when the Border Patrol is about to catch up with them, the guides tend to flee, leaving their victims somewhere they'll be unlikely to escape. That way they use the terrain to their own advantage, Dreyer said.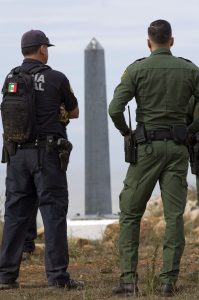 In the same area but south of the border, cases of extortion, kidnapping and rape of migrants have been reported.
For that reason, U.S. authorities work closely with the Federal Police of Mexico in order to wipe out those crimes.
For agent Daniel Parks, this collaboration is an example of the solid relations maintained by security agencies across the border.
They often meet to share information that will allow them to pounce on the people traffickers and combine their strategies for use in their respective jurisdictions.
By patrolling the border together, moving together toward the east, each on his own side of the border, there's nowhere the criminals can go to get away, Parks told EFE.
Now it becomes clear that the fight for border security does not begin and end with the border wall, Parks said, adding that the only way to fight and defeat this problem at its point of origin, on the traffickers' route to the border, on the border itself or farther into the United States, is by working closely with the Mexican government.