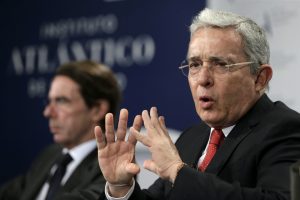 Bogota, Nov 7 (EFE).- The Colombian President said Monday that the Government's negotiating team together with the Revolutionary Armed Forces of Colombia (FARC) have made considerable progress in their talks on a new peace deal.

The negotiation parties have achieved significant agreements in the discussions on agrarian reform, the fight against drugs and the reparation to victims of the decades long conflict in order to reach a new peace agreement.

"Difficult points have been negotiated, as the Colombians know, but with clarity of purpose and with the willingness of both parties, there are very important advances," Juan Manuel Santos said in a televised speech from the House of Narino in Bogota, official home and principal workplace of the Colombian president.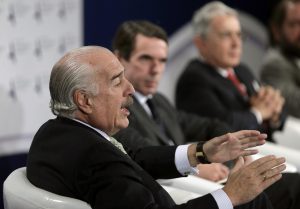 The National Government and the FARC signed a peace agreement on Sept. 26 after almost four years of negotiations in Havana to end the conflict.

However, in a plebiscite on October 2, the final text of the agreement was narrowly voted down, and Santos had to discontinue the peace process with the oldest guerrilla in America.

For weeks the president has received proposals from the spokesmen of the "No" campaign, among them the former presidents Andres Pastrana (1998-2002) and Alvaro Uribe Velez (2002-2010), who presented a total of 500 proposals of agreement modifications which were condensed into 57 major points.