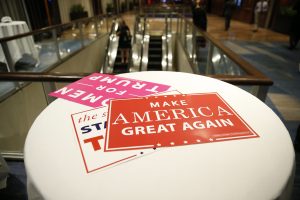 Washington, Nov 8 (EFE).- Projections by media outlets after polls closed in much of the eastern U.S. on Tuesday gave Democratic presidential candidate Hillary Clinton a 68-67 lead over Republican rival Donald Trump in the electoral vote.
Clinton was set to win the District of Columbia, with 3 electoral votes, as well as the states of
Delaware (3),
Maryland (10),
Massachusetts (11),
Illinois (20),
Rhode Island (4) and
New Jersey (14).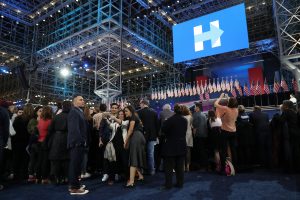 The former first lady earlier picked up Vermont's 3 electoral votes, while Trump took those of Indiana (11),
Kentucky (8) and
West Virginia (5).
The real estate magnate added the electoral votes of
Mississippi (6),
Missouri (10),
Tennessee (11),
Oklahoma (7) and South Carolina (9), to bring his total to 67.
A candidate needs 270 electoral votes to win.
The two contenders remained separated by less than a percentage point in Florida, which has 29 electoral votes.