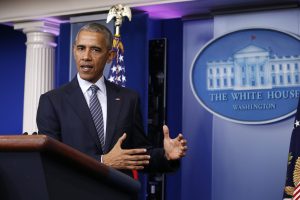 Washington, Nov 14 (EFEUSA).- President Barack Obama said Monday that "of course I have got concerns" about the effects on the country that the administration of President-elect Donald Trump will have. 
"Do I have concerns? Absolutely. Of course I have got concerns. You know, he and I differ on a whole bunch of issues," said Obama at his first press conference after the Nov. 8 elections, where Trump won a stunning upset over his favored Democratic rival Hillary Clinton, and just prior to his last scheduled international trip as president.

"But you know, the federal government and our democracy is not a speedboat. It's an ocean liner, as I discovered when I came into office. It took a lot of really hard work for us to make significant policy changes, even in our first two years, when we had larger majorities than Mr. Trump will enjoy when he comes into office," the president said at the press conference lasting about an hour.

"One of the things I advised him to do was to make sure that, before he commits to certain courses of action, he has really dug in and thought through how various issues play themselves out," he added.

Obama also said that "I think it'll be important for him … to figure out what his priorities are, to be able to distinguish between what he was campaigning on and what is practical, what he can actually achieve. You know, there are certain things that make for good sound bites but don't always translate into good policy."

"What's clear is that he was able to tap into, yes, the anxieties but also the enthusiasm of his voters in a way that was impressive," the president said.

"If things get worse, then the American people will figure that out pretty quick. And if things get better, then more power to him. And I will be the first to congratulate him," Obama went on to say.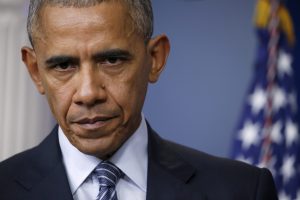 The president also said "I did say to him, as I've said publicly, that because of the nature of the campaigns and the bitterness and ferocity of the campaigns that it's really important to try to send some signals of unity and to reach out to minority groups or women or others that were concerned about the tenor of the campaign" the billionaire ran before winning the election last Tuesday.

"Some of his gifts that obviously allowed him to execute one of the biggest political upsets in history, those are ones that hopefully he will put to good use on behalf of all the American people," Obama said.