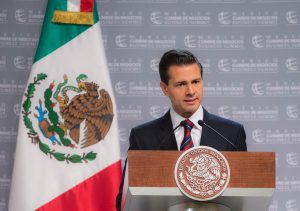 Mexico City, Nov 15 (EFEMEX).- Mexican President Enrique Peña Nieto said Tuesday that the dialogue he will undertake with the U.S. administration of Donald Trump will be marked by an "enormous pragmatism," the defense of the country's sovereignty and the protection of its citizens.

The dialogue will be encouraged by the "optimism that words and reason are, without a doubt, the best medium for coexistence between people and nations" and by an "enormous pragmatism for agreeing on what is useful and appropriate for Mexico and for all of North America," he said.

In addition, it will be based "always on the defense of basic principles that are not negotiable, such as our sovereignty, the national interest and the protection of our countrymen," the Mexican leader said.

In attending the 14th edition of the Business Summit in the central state of Puebla, Peña Nieto acknowledged that the new chapter opening with the United States "is generating an ongoing uncertainty."

However, the Mexican government will continue pursuing dialogue, which is "the way to find agreement," the president said, insisting on the importance of transforming this challenge into an opportunity based on an "enormous confidence in ourselves" and "national unity."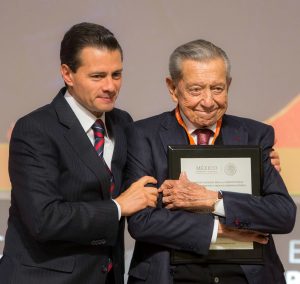 During the election campaign, Trump not only verbally attacked Mexican immigrants, calling them "rapists" and "criminals," but also promised to deport undocumented migrants and build a wall along the 3,200 kilometers (about 2,000 miles) of the U.S.-Mexico border.

He also threatened to confiscate remittances, renegotiate or abrogate the North American Free Trade Agreement and refuse to ratify the Trans-Pacific Partnership.

In an interview with CBS's "60 Minutes" last Sunday, Trump said that perhaps "fences" could be erected along certain border stretches instead of an actual "wall," but he guaranteed that he would deport almost three million immigrants with "criminal records."

In his remarks on Tuesday, Peña Nieto said that the country's future depends on Mexicans themselves emphasizing the reasons to be "profoundly optimistic," ranging from the "country's excellent geographical location" and the talent of its youth to the structural reforms undertaken under his administration.

He also reviewed the good news of the past month, including the approval of the 2017 budget package that includes an important adjustment in public spending, the new business plan for Mexico's Pemex oil company, the evaluation of some 11,000 teachers on the weekend and the start of construction on a new Toyota plant.