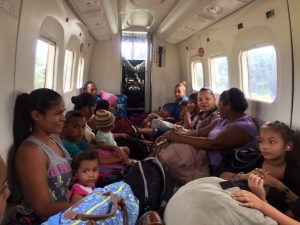 San Jose, Nov 22 (EFE).- The Costa Rican government declared Tuesday a red alert on the northern Caribbean coast and part of the border with Nicaragua while ordering obligatory evacuation in the area due to the approach of Tropical Storm Otto, which could develop into a hurricane in the coming hours.

"We're asking people to collaborate. We won't allow anyone to remain in high-risk areas and cause a loss of lives that could have been avoided," Costa Rican President Luis Guillermo Solis told a press conference.

The president said the improved weather around the country Tuesday is "deceptive," since the clouds are being drawn offshore by the storm, which is centered some 280 miles (450 kilometers) east of Costa Rica's Caribbean coastline.

This window of good weather will enable the Security Ministry to evacuate the country's northern Caribbean area and part of the country bordering Nicaragua, from communities like Barra del Colorado, Tortuguero, Puerto Lindo, Parismina, Boca Tapada, Pacuare, Las Barras, Delta Costa Rica and Isla Calero.

The population of these communities, most of them hard to reach, is estimated at around 4,000 people, and will be evacuated Tuesday by air and sea.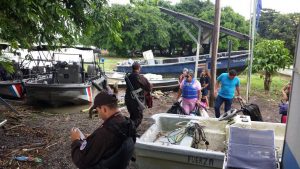 "These people in high-risk areas will be transported to safety zones. It's not easy nor is it a decision to be taken lightly. The impact on Costa Rica will be serious," Solis said.

The director of the National Meteorological Institute, or IMN, Juan Carlos Fallas, told reporters that the storm is almost stationary in the Caribbean Sea and its path cannot yet be forecast with absolute certainty.

Nonetheless, Fallas said, the hypothesis of the U.S. National Hurricane Center indicates that the weather phenomenon will move toward the northwest and will make landfall Thursday on the river island of Isla Calero, on Costa Rica's northern Caribbean coast, and at the Bluefields community in Nicaragua.

"The storm's intensity has increased and the concentration of clouds has moved to its central area, generating winds of up to 68 mph (110 kpm)," Fallas said.

Up to now, 135 communities have been affected by the rains, 1,183 homes have been damaged and highways show damage in the southern and Caribbean coastal regions of the country, but with no fatalities reported, according to data of the CNE emergency management agency.

Authorities also ordered the closure of 107 schools in the Caribbean province of Limon.