Washington, Dec 1 (EFE).- President-elect Donald Trump said Thursday that US companies will face "consequences" if they move their operations abroad.
"Companies are not going to leave the United States any more without consequences. Not going to happen," Trump said during a visit to the Indianapolis plant of oven and air conditioner manufacturing firm Carrier Corp.
"These companies aren't going to be leaving anymore. They aren't going to be taking people's hearts out," said Trump after a brief tour of the plant on his first public appearance after his surprise Nov. 8 election win.
Carrier Corp. confirmed its decision to keep some 1,000 jobs in the United States out of the 2,000 it had planned to shift to Mexico and that it had received a commitment from Indiana state authorities to receive $7 million in tax exemptions over several years.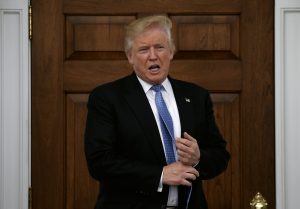 Trump was accompanied by Vice President-elect Mike Pence, Indiana's governor, and by Greg Hayes, the president of United Technologies, which owns Carrier.
The mogul insisted that he intends to reduce taxes on corporations from the current 35 percent to 15 percent to give them an incentive to invest in the US, as well as to increase tariffs for products entering the country.
The president-elect's transition team has refused to publicly discuss the particulars of the Carrier deal, although the firm's officials said in their statement that the $7 million package is contingent on such factors as employment, job retention and capital investment.
Trump also said that he managed to change Carrier's plans with a telephone call in which he convinced Hayes to keep at least 1,000 jobs in Indiana.
The mogul had promised during his election campaign to force Carrier executives to cancel their plans to transfer operations to Mexico.
Although Carrier has made a commitment to keep 800 factory jobs and 300 administrative positions in the state, it is going ahead with its plans to move another 700 jobs to its facilities in Monterrey, Mexico, and to close another factory in Huntington, Indiana, where another 700 people are employed.