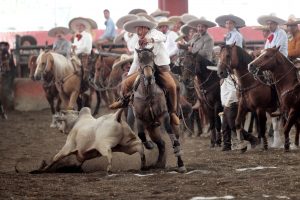 Addis Ababa, Dec 1 (EFE).- UNESCO declared on Thursday the Mexican charrería, a traditional practice in communities dedicated to the breeding and grazing of cattle on horseback, as Intangible Cultural Heritage of Humanity.
This was decided by the Intergovernmental Committee during its annual meeting in Addis Ababa, deeming this traditional practice is an important element of the identity and cultural heritage of Mexico.
UNESCO added that it constitutes for these communities a means to transmit important social values to new generations.
In addition to being a traditional grazing practice for Mexican communities, charrería is also considered a national sport and one of the historical and cultural riches of the country.
Following the UNESCO decision, the Mexican ambassador to Ethiopia offered his thanks for this international recognition and assured that his government will implement a safeguarding plan for this tradition.