New York, Dec 15 (EFE).- President-elect Donald Trump on Thursday announced his selection of Republican Congressman Ryan Zinke to head the Department of the Interior under his upcoming administration.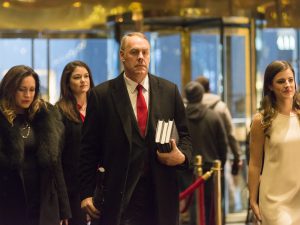 "America is the most beautiful country in the world and (Zinke) is going to help keep it that way with smart management of our federal lands," Trump said in a statement released by the transition team, adding that "At the same time, my administration's goal is to repeal bad regulations and use our natural resources to create jobs and wealth for the American people, and Ryan will explore every possibility for how we can safely and responsibly do that."
The 55-year-old Zinke, who represents Montana in the House, was a US Navy SEAL from 1985-2008 and as interior secretary he will be in charge of managing federal lands, national parks and energy projects.
Zinke said in a statement that he believes that public lands should be managed "for the benefit and enjoyment of the people."
"As someone who grew up in a logging and rail town and hiking in Glacier National Park, I am honored and humbled to be asked to serve Montana and America as Secretary of Interior," he added.
The congressman said that he will work tirelessly to manage and preserve public lands, emphasizing the importance of respecting the lands owned by sovereign Indian tribes.
With this latest Cabinet announcement, only the departments of agriculture and veterans affairs, along with the national intelligence director and the foreign trade representative remain to be selected by Trump.