Washington, Dec 16 (EFE).- US President Barack Obama said Friday the status quo between China and Taiwan, based on the One China principle that was recently questioned by his successor Donald Trump, has contributed to maintaining peace.

At what was his last press briefing of the year from the White House, Obama advised Trump on the importance of good Washington-Beijing ties saying there's probably no bilateral relationship "that carries more significance".

The One China principle, by which the US recognizes the Beijing government as the only Chinese administration, distancing itself from the independence aspirations of Taiwan, is "at the heart of their (China's) conception as a nation," he said.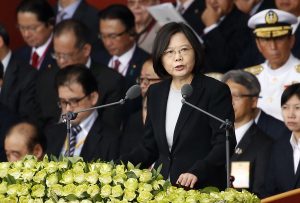 Obama warned there will be consequences if Trump changed the policy, that has served as the basis of US-China ties since 1972.

On Trump accepting a telephone call from Taiwanese leader Tsai Ing-wen early this month – the first high-level contact between the two sides in nearly 40 years – Obama remarked it's good for US foreign policy to be looked at with "fresh eyes".

President-elect Trump, has recently cast doubts over the need for continuing with the One China policy.

"I don't know why we have to be bound by a 'One China' policy unless we make a deal with China having to do with other things, including trade," he told television network Fox News in a recent interview.