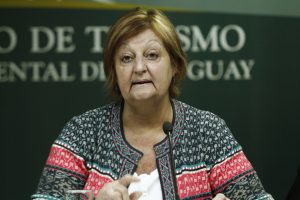 Montevideo, Dec 18 (EFE).- The Tourism Ministry's newest visitor center has opened in Paysandu, a province in northwestern Uruguay, introducing visitors to the Meseta de Artigas, an area rich in history.

The visitor center, which cost 13 million pesos ($452,000), is in an area that "has tremendous symbolism" for Uruguayans because it is where the Purificacion camp was set up in 1815 by independence leader Jose Artigas (1764-1850), Tourism Minister Liliam Kechichian told EFE.

The Meseta de Artigas Visitor Center is located on the banks of the Uruguay River some 70 kilometers (43.5 miles) north of the city of Paysandu.

From Purificacion, Artigas rallied independence supporters in the present-day Argentine provinces of Cordoba, Corrientes, Entre Rios, Santa Fe and Misiones, as well as the so-called Eastern Province that is now Uruguayan territory.

"The most important thing is that the opening of this visitor center is the continuation of a job that we have been doing in the area since 2012," Kechichian said.

Another visitor center is scheduled to open on Tuesday in the northern city of Rivera that seeks to "draw the big shopping tourism on the land border with Brazil," Kechichian said, adding that it would offer tourists "the rest of the things available in Uruguay."

"The next day, we'll also open another center in the Lunarejo Valley, another of the areas with potential that lacked tourism services and a focus on tourists," the tourism minister said.