Washington, Dec 19 (EFE).- US first lady Michelle Obama said Monday that she is ready to help with "whatever" her successor Melania Trump needs as she adapts to her new role in the White House.
"My door is open," said the wife of President Barack Obama in an interview with celebrity show host Oprah Winfrey that aired Monday on the CBS network.
"My offer to Melania was, 'You really don't know what you don't know until you're here, so the door's open,' as I've told her and as Laura Bush told me," the outgoing US first lady said.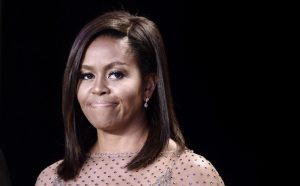 She said that she and her team will do "whatever" Melania Trump needs to help her succeed in her new life in the White House.
During the interview, the present first lady said that in the days following the elections, few questions about the position were asked, but as the weeks passed some doubts were expressed.
Obama said she would follow the example of Laura Bush, and praised the help provided by the former Republican first lady after her husband Barack Obama was elected in 2008.
"Laura Bush was nothing but gracious and helpful, and her team was right there for my team all throughout this entire eight-year process," she said.
The Obamas, who supported the Democratic hopeful Hillary Clinton in her run for the presidency, have promised to help President-elect Donald Trump and his family have a smooth transition to the White House following a very controversial election campaign.
Melania Trump, whose husband will be sworn in as president next Jan. 20, made very few public appearances during the magnate's campaign and has said she prefers to center her attention on their 10-year-old son Barron.
Some reports say Melania will stay permanently in New York with Barron until his school year is over in mid-2017, while Trump's eldest daughter Ivanka could move to Washington and might even take on some of the functions of a first lady.