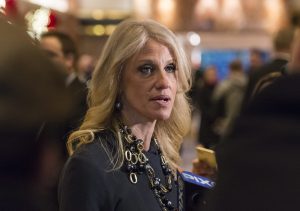 Washington, Dec 22 (EFE).- President-elect Donald Trump said Thursday he was appointing Kellyanne Conway, who served as his campaign manager, to be counselor to the president.

Conway, who had been mentioned as a possible White House press secretary and was expected to get a top job in the Trump administration, will be part of the leadership team, working closely with the future president.

Trump praised Conway in a statement released by the transition team, calling her "a trusted adviser and strategist who played a crucial role in my victory."

"She is a tireless and tenacious advocate of my agenda and has amazing insights on how to effectively communicate our message," Trump said. "I am pleased that she will be part of my senior team in the West Wing."

Conway, a veteran pollster and Republican political strategist, was the first woman in US history to successfully manage a presidential campaign.

The 49-year-old Conway, who previously worked for Sen. Ted Cruz in the primary season, joined the Trump campaign and helped shape the billionaire's message, crafting the strategy to attract more female voters.

Conway, for her part, said she was "humbled and honored to play a role in helping transform the movement he (Trump) has led into a real agenda of actions and results."

Conway, a mother of four, will turn 50 on Jan. 20, the day her boss takes the oath of office as the 45th president of the United States.