Tokyo, Jan 10 (EFE).- Japanese vehicle manufacturer Toyota Motor will invest at least $10 billion in the United States over the next five years, a company spokesperson told EFE in Tokyo on Tuesday.
The plan comes just days after US President-elect Donald Trump threatened Toyota with high taxes if it was to produce in Mexico and export to the US.
The company's spokesperson told EFE that the investment will focus on introducing its new global architecture – Toyota New Global Architecture (TNGA) – into American plants, in the construction of its new headquarters in Plano, Texas, USA, or in the development of autopilot vehicles in the US.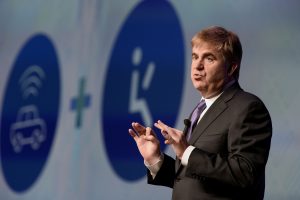 While talking about the investment plan at the Detroit Auto Show on Monday, the president of the company, Akio Toyoda, reminded that the Japanese manufacturer has invested $22 trillion in the last 60 years in the US, where it currently has 136,000 workers.
The Toyota vice president for automotive operations in the US, Robert Carter, stressed at Detroit Auto Show that the project is in line with the company's future plans to manufacture the Corolla in Guanajuato, Mexico, and this is not an action to please Trump.
On Thursday, Trump threatened on Twitter to impose heavy tariffs on Toyota if it continues its plan to launch a plant in Mexico to produce the Toyota Corolla and export it to the US.
Starting from 2019, the new Toyota plant in Guanajuato is expected to produce up to 200,000 units per year of the Corolla model, the second largest sold unit in the US in the compact sedans segment currently manufactured in Cambridge, Canada, and Mississippi, USA.
The Japanese company has explained that the opening of this plant will not affect its operations in the US, since the factory in Guanajuato will substitute the production of the Corolla in Canada, which will move to produce high-end vehicles.
Trump, who will take up office as US president on Jan. 20 and has promised to implement protectionist policies, has taken to social media to threaten several car manufacturers with heavy customs taxes for exporting vehicles manufactured in Mexico or Canada to the United States.