Washington, Jan 13 (EFE).- The US House of Representatives passed a bill on Friday that lays the groundwork for the process of repealing President Barack Obama's healthcare plan.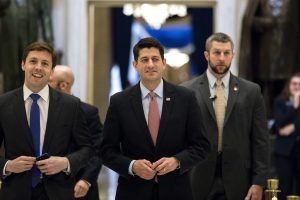 By a vote of 227-198, the House approved its version of a measure that cleared the Senate on Thursday.
Nine Republicans joined the 191 House Democrats in voting "no."
The effect of the legislation will be to permit Republicans to use a procedure known as budget reconciliation to dismantle elements of the 2010 Affordable Care Act – dubbed Obamacare – even in the face of united Democratic opposition.
Republicans have been fighting to repeal Obamacare since the GOP took control of the House in the 2010 congressional elections, while scrapping the ACA in favor of an unspecified alternative was one of President-elect Donald Trump's campaign promises.
Once a Republican is in the White House, there will be little to stop the GOP from scrapping the ACA, though Trump has said he would like to retain some features of the program, such as the ban on health insurers' denying coverage for pre-existing conditions.
The Senate version of the bill calls for an Obamacare repeal measure to be presented by Jan. 27, a week after Trump's inauguration, but some Republican senators have expressed concern about the lack of a plan to replace the ACA.
"This is a critical first step toward delivering relief to Americans who are struggling under this law," House Speaker Paul Ryan said Friday.
"We will make sure that there is a stable transition period so that people don't have the rug pulled out from under them," the Wisconsin Republican said.