SAN JOSE, Calif.– The Journey of Táo (Kitchen God) is a lunar year-end celebration of Vietnamese-American arts. The City of San José will be holding this event for the first time in January 2017 at the San José City Hall Rotunda.  The event is conceived and supported by City of San Jose Councilmember Tam Nguyen and the Office of Cultural Affairs.
"This is a historical event to celebrate our community spirit through arts and culture. The Vietnamese-American artists will be very proud to be recognized for their talents through this joyful occasion."—Tam Nguyen, Councilmember, District 7, City of San Jose
This year's exhibition, entitled THE JOURNEY OF TÁO, is the inauguration of the SJ Viet Arts movement.  Twenty artists of diverse backgrounds and styles accepted the invitation to participate in the event. Eight of the artists have showcased their talents in a joint painting session on December 4, 2004 when they projected on canvas their artistic vision of the symbol of the Vietnamese culture:  the Bronze Drum of Ngoc Lu. Their work culminated in a historic painting that will be exhibited once again at this event.  Most of the participating artists will be present to greet and share their experience with the attendees.  Among them:
• Truong Thi Thinh, a prolific artist who has produced great artworks for many decades;
• Kai Hoang, whose works have been collected by well-known individual and institutional patrons including the San Jose Art Museum;
• The late Ha Cam Tam, whose special style of horse painting has been the subject of study in many art schools;
• Rung, whose works have been showcased internationally and locally in the past five decades.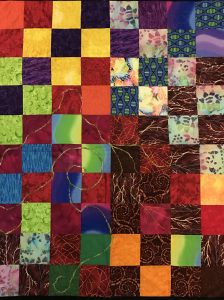 New talents, well trained in the western modern and post-modern art environment, will also contribute to the exhibition. They are: Nguyen Tri Minh Quang, Que-Huong Le, Dao Hai Trieu, Thomas Chu, Vo Ta Dong, Loi Le, Kim Phuong Lam, Thuy Hang Nguyen, Trung The Pham, Cuong Tran, Nhon Tran, Jonathan Nguyen, Andy Nguyen, HaiHo Tran, Thuy Vu, Patrick Dang, and Duc Quach, to name a few.  Their works reassure the continuity of the Vietnamese-American art scene and offer a glimpse to what may lay ahead in the development of the Vietnamese-American art community.
Talented local musicians, singers, and dancers will perform at this event.  Also, Professor Ann Phong, from Cal-Poly Pomona University, Award-winner Poet/Visual Artist/Lecturer Truong Tran from San Francisco State University, and Trami Nguyen Cron, Author VietnamEazy will make a special appearance.
What: The Journey of Táo Exhibition
When: Friday, January 20, 2017
12:00 p.m. to 9:00 p.m. – Exhibition
12:00 p.m. to 1:00 p.m. – Ribbon Cutting Ceremony
5:00 p.m. to 9:00 p.m. – Reception and Exhibition
Where: City of San Jose, Rotunda, 200 E. Santa Clara Street, San José, CA 95113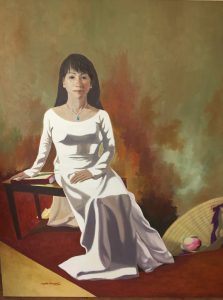 Event is FREE and open to the public
For more information, please visit https://sjvietarts.org/. To contact SJ VietArts please call at
408-802-1626 or send an e-mail to info@sjvietarts.org.
About the theme "THE JOURNEY OF TÁO"
In the Vietnamese Lunar Calendar, the 23rd day of the last month of the year, which happens to fall on January 20th, 2017, is the day to give "Sir Táo", the Kitchen God in the Vietnamese folklore, a formal send-off as he sets out to go to Heaven to give his report to the Jade King. The Vietnamese consider Sir Táo is the Jade King's agent who is given the responsibility to tend the "fire" in kitchens to keep families on earth warm and happy.
From the kitchen, Sir Táo watches over families and knows how their members live and relate to one another.  On this particular day, Sir Táo would ride a carp (believed to be the only fish that can evolve into a dragon) and return to Heaven to present his report before the Jade King. Each earth family would hope that he gives a favorable report about them. This year, our artists will play the role of Táo and exhibit works that depict or symbolize the activities of the Vietnamese-American community of San Jose, thus offering moments of reflection on the community's achievements and its hope for the future.  
About the City of San JoséOffice of Cultural Affairs
The Office of Cultural Affairs is a division of San José's Office of Economic Development, and is the City's champion in supporting and promoting the development of a rich arts and cultural environment for this diverse city's one million residents, its workers who live in neighboring communities, and its many visitors. It fosters cultural development through cultural funding programs, cultural workforce development, cultural facilities, special event services, and public art. For more information, visit www.sanjoseculture.org.
About the City of San José
Known as the Capital of Silicon Valley, San Joséis the nation's tenth largest city and Northern California's largest, with an ethnically diverse population of more than one million. San Joséwas founded in 1777, once served as the state capital of California, and now encompasses 180 square miles. Facts about San Josécan be found here: http://www.sanjoseca.gov/DocumentCenter/View/780. The City's website is www.sanjoseca.gov.