Toronto, Canada, Jan 29 (EFE).- Canada's prime minister has condemned the attack on a mosque in Quebec City on Sunday that left at least four people dead.
"Tonight, Canadians grieve for those killed in a cowardly attack on a mosque in Quebec City. My thoughts are with victims & their families," Justin Trudeau said on Twitter.
Police in Quebec confirmed that the attack on Quebec City Islamic Cultural Centre caused deaths and injuries but has not provided a specific count.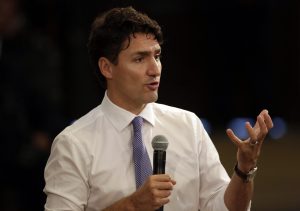 Local media reported that at least four people died and executives of the Islamic Cultural Center have raised the figure to five.
In recent months, the mosque has experienced acts of vandalism and xenophobic messages.
In June, during the month of Ramadan, someone left a pig's head with a note saying "Bon Appetit" on the door of the mosque.
"Let's unite against violence. We stand in solidarity with the Muslim people of Quebec," Philippe Couillard, premier of Quebec, said on Twitter.
Couillard also called the attack "barbaric."
According to the local media reports, the directors of the Islamic Cultural Center said the attack occurred shortly after 8 pm Sunday local time (1 am Monday GMT) when dozens of people were gathered in the mosque.
La Presse newspaper said in its digital edition that at around 9.15 pm Sunday, a suspect was located by police on one of the city's bridges.
Canadian broadcaster CBC reported that three suspects had taken part in the attack and two have been arrested by police, while La Presse noted that one of the suspects was armed with an AK-47 assault rifle. EFE