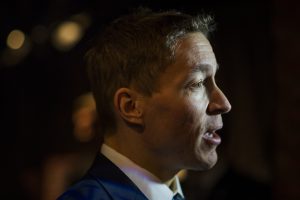 Washington, Jan 30 (EFE).- The president of the United States on Monday replaced the acting director of Immigration and Customs Enforcement (ICE).
Donald Trump appointed Thomas Homan as the new acting director of ICE, replacing Daniel Ragsdale. Since 2013, Homan has been the executive associate director of ICE Enforcement and Removal Operations (ERO), according to a statement issued by the Department of Homeland Security.
In the statement, the DHS did not specify the reasons for the replacement that came just an hour after the firing of Acting Attorney General Sally Yates, who had refused to defend Trump's ban on immigrants and refugees in court.
Ragsdale has been at the helm of the ICE since June 2012, when former president Barack Obama put him in charge.
Trump recently announced the recruitment of 10,000 new agents for ICE, an agency that currently has about 20,000 personnel, 6,000 of whom are dedicated to deportations.