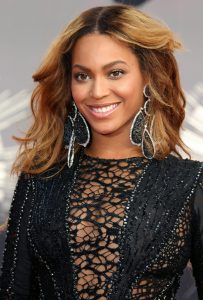 Los Angeles, Feb 1 (EFE).- US pop singer Beyonce announced Wednesday on her official Instagram profile that she is pregnant with twins.

"We would like to share our love and happiness," posted the megastar.

"We have been blessed two times over. We are incredibly grateful that our family will be growing by two, and we thank you for your well wishes. – The Carters," wrote the popular artist, whose full name is Beyonce Knowles-Carter.

The 35-year-old diva also posted a photograph showing herself obviously pregnant, kneeling in a sheer maroon bra and light blue satin underwear and with a long colored veil covering her face in front of a background of natural flowers.
The singer and her husband, rapper Jay-Z, became the parents of their first child, Ivy Blue Carter, in January 2012.

The couple married in secret nuptials in April 2008 and Beyonce announced her first pregnancy during the MTV Video Music Awards ceremony in August 2011.