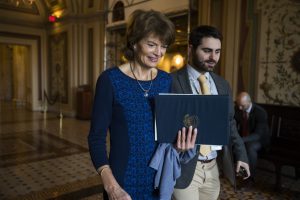 Washington, Feb 1 (EFE).- Two Republican senators said Wednesday they would break ranks with their party and oppose Donald Trump's nominee to become the United States' next education secretary.
It marks the first time during the Senate confirmation process that GOP lawmakers have expressed opposition to a nominee chosen by the US president.
If Susan Collins of Maine and Lisa Murkowski of Alaska follow through and align with the Democrats, who are expected to vote as a unified bloc against school-voucher advocate Betsy DeVos, Trump's pick will have an extremely slim margin for error.
That is because any more GOP defections – without any support from Democrats – would leave DeVos short of the minimum number of votes she needs to be confirmed.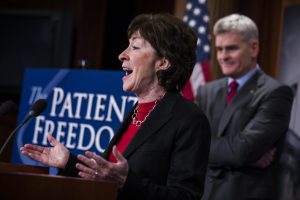 Vice President Mike Pence would step in and cast the deciding vote in the event of a 50-50 tie.
Both Collins and Murkowski said they could not vote for DeVos, a multi-millionaire Republican donor, because of her lack of experience with education policy.
"I come to the floor to announce a very difficult decision that I have made, and that is to vote against the confirmation of Betsy DeVos to be our nation's next secretary of education," Collins said Wednesday in the upper house.
On Tuesday, the senator from Maine said that during DeVos's confirmation hearing on Jan. 17 she had been surprised and concerned about her apparent lack of familiarity with a 1975 law that guarantees a free and appropriate public education for children with special needs.
Murkowski, for her part, said she had major concerns about a secretary of education nominee who had been so immersed in the discussion of vouchers.
Vouchers are publicly funded scholarships that pay for students in kindergarten through 12th grade to attend the private school of their choice, as opposed to attending public school.