Washington DC, Feb 8 (EFE).- The United States Senate on Wednesday confirmed a Republican senator known for his radical positions against minorities and immigrants as the next attorney general in the new US administration.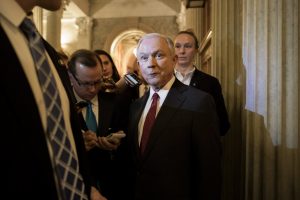 With 52 votes in favor and 47 against, Jeff Sessions was finally confirmed to be the head of the US justice system, after Democrats attempted to delay the process due to the controversial and abrupt dismissal of acting attorney general Sally Yates.
The Alabama senator passed the vote in the Judiciary Committee last week, the most complex stumbling block, and he only needed a simple majority on the Wednesday vote.
Given his extreme views on immigration and women's issues, the senator's difficult road to confirmation became even more controversial after US President Donald Trump removed Yates from office last Tuesday for insubordination when she said she would not defend the executive order issued by the president to temporarily ban the entry of the citizens from seven Muslim-majority countries.
The Democrats praised Yates' decision and accused Sessions of helping Trump to draft the order, a claim that Judiciary Committee chairman Republican Chuck Grassley denied.
It took more than a week for Sessions to finally succeed in having his position put to the vote, as the Democrats, who are fiercely opposed to his appointment, extended the debate time allocated to these cases in the Senate.
To show their opposition, as they did with the new Secretary of Education, Betsy DeVos, the Democrats gave marathon speeches against Sessions' candidacy, although this was only for symbolic effect.
Sessions will be sworn in as attorney general amid controversy over Trump's immigration ban, which is currently being suspended by a federal judge while an appeals court considers the case.