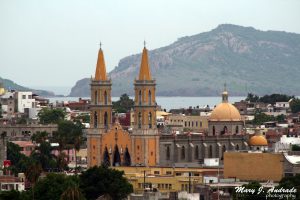 Mazatlán, México, February 10, 2017 – Mazatlán, known as the 'Colonial City on the Beach' has been selected as the site for the 43rd Tianguis Turístico in 2018, winning out over Guadalajara, and Querétaro. In the end, the Tianguis selection committee assessed three proposals, considering air connectivity, hotel capacity and meetings and exhibition space. The selection process leaded by the Ministry of Tourism (Sectur) and the Mexico Tourism Board started about two months ago, and the committee also included members of the Chamber of Commerce, the National Business Tourism Council and the Mexican Hotel Association. The decision was unanimous.
Mazatlán will host Tianguis Turístico for the first time on a date to be set between March and April 2018, following this year's edition in Acapulco. This event has been rotating among Mexican destinations since 2012 and has included beach resorts such as Cancún and Puerto Vallarta.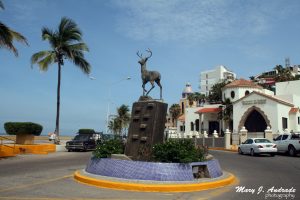 Mazatlán is extremelly honored for this designation that will give travel and tourism delegates from around the world an excellent opportunity to do business with this Mexican Pacific beach destination and to show the great destination that Mazatlán is, because of its natural attractions, history, cultural heritage, gastronomy and hospitable people, as well as show updates in infrastructure, services and air connectivity.
The 'Mazatlecans' would like to thank the selection committee, Secretary of Tourism Enrique de la Madrid and the Director of the Mexico Tourism Board Lourdes Berho for this designation, as well as our Governor Quirino Ordaz Coppel for backing Mazatlán's bid.
Tianguis Turístico is the most important tourism event of Mexico and a platform to develop partnerships, generate awareness for the host the destination, and showcase unique tourism offerings.
About Mazatlán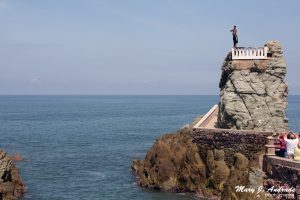 Recognized for its world-class beaches, golfing, gastronomy and cultural offering, Mazatlán is an ideal vacation getaway for all ages on the Mexican Riviera: The Historic District, a 7k Boardwalk, 12 miles of pristine beaches and charming surrounding villages such as El Quelite, Copala, Concordia and El Rosario; experience the famous Ángela Peralta Theater nearby the charming Plazuela Machado; and taste the exquisite gastronomy, whether a local pastry shop in Old Mazatlán or the world-famous seafood. Go Mazatlán. For more information about the destination please go to: www.GoMazatlán.com