San Diego, USA, Feb 10 (EFE).- Organized crime groups trying to dig tunnels across the border between the United States and Mexico is a sign of the effectiveness of the frontier wall as well as the personnel guarding it, said the new US Homeland Security Secretary Friday, while touring California's San Ysidro Port of Entry.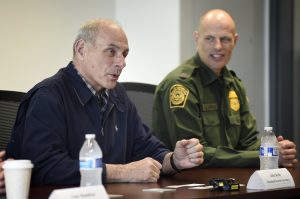 John Kelly's visit coincided with the discovery of an under-construction tunnel in the neighboring Mexican city of Tijuana, after which he told reporters tight border security was forcing criminal organizations to take recourse to such methods to transfer drugs.
"I would argue the fact they (drug cartels) are spending huge amounts of money to tunnel underneath the wall tells you they can't get through it," Kelly said, adding it signals the barrier, and the people who patrol it, are very effective, at a press briefing that followed his meeting with local, state and federal authorities in San Diego.
The secretary visited the California border as part of a tour of the whole region bordering Mexico, which began last week in Texas and took him to Arizona Thursday.
Kelly reiterated the aim of the tour was to hold a dialogue with law enforcement agencies in a bid to know what resources are needed to facilitate their work.
He added that relations between US border agencies and their Mexican counterparts are good and said he will continue cementing such relations.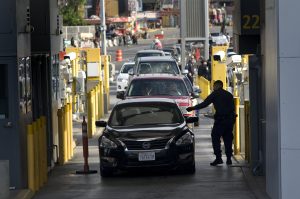 On routine inspections by the Immigration and Customs Enforcement in southern California – leading to the arrest of 160 undocumented individuals – the official said he was personally present at a couple of such operations early Friday where he witnessed the professionalism of the border personnel first-hand.
He also reiterated his remarks at his confirmation hearing, saying ICE, like the rest of the agencies forming the Department of Homeland Security, are bound to enforce compliance with law.
However, hours before Kelly's visit to the port of entry, San Diego immigrant rights defense organizations said they had not been able to secure a meeting with the secretary during his stay in the area.
Having failed to secure a meeting, Enrique Morones, founder of rights group Border Angels, said a meeting with different organizations is necessary for authorities to know the "reality of the border, and hear views from the other side," and not just the negative ones.
Another activist from the Southern Borders Community Coalition, stressed that border security is something that impacts the daily lives of people in the region, and that instead of militarizing and building walls that separate, it was important to invest and revitalize the communities.