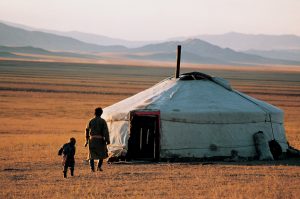 By Bob Schulman
Looking for something different for your vacation this year? The Adventure Travel Trade Association (ATTA) wants you – not surprisingly – to consider a holiday featuring an adventure-oriented "transformative experience." Like zipping off to the Omo Valley in Ethiopia to get chummy with remote tribespeople while soaking up their rich culture in villages of the Hamer, Mursi, Karo, Arbore and Konso tribes.
Among other popular tours in the transformative genre you'll get a chance to mosey around the forests of Rwanda looking for some of the world's rare mountain gorillas.
Elsewhere, perhaps you'd like to sip a little tea with Mongolian nomads. Or you can opt for a 4,700-mile cycling trip from London to Rome. On another tour you can jet over to Russia to train with cosmonauts and then get a first-hand look at the blast-off of a Soyuz spacecraft.
More info:
ATTA member Adventure Life will offer six 10-day "Isolated Tribes of Ethiopia" tours this year at rates from $4,415 per person (double occupancy) not including flights and visa fees. (Phone toll-free 1-(800) 344-6118.)
Price note: Like the Adventure Life tab, all of the following tours are priced per person (pp) double occupancy, and exclude international airfares.
Hop on a bike and ride in the footsteps of Julius Caesar in Ride & Seek's cycling trip (www.rideandseek.com) from London to Rome set for June 3-July 5, offered in in two stages. The tab for one stage (London to Italy's Lake Como) is about $7,000 pp. Roughly double that for both stages.
You'll find all kinds of transformative adventures in the lush forests of Rwanda, from tracking some of the last remaining mountain gorillas to hobnobbing with elephants and golden monkeys. ATTA member Gondwana Eco Tours (www.Gondwanaecotours.com/tour/gorilla-trekking-in-rwanda) is hosting three 8-night tours there this year starting on July 6, July 23 and Dec.1, plus one in 2018 starting Feb. 9. Tabs are $4,800 pp for the first two adventures and $4,940 for the second two.
Here's your chance to be first on your block to sport a "I (love) Ulaanbaatar"
tee shirt. That's the capital of Mongolia, and you'll explore features of the city before flying off to the red sands of the Gobi Desert to celebrate the country's famous Naadam Festival. MIR Corp (www.mircorp.com/trip/siberia-mongolia-spirits-nomads/) has scheduled the 16-day trip for June 13-28. The price is $8,295 pp.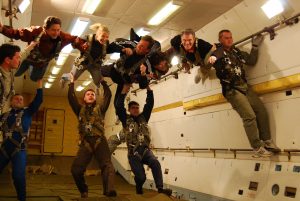 Another MIR Corporation trip takes you to Russia where you'll float around in zero gravity with cosmonauts training in a simulated space station. Among other highlights of the 9-day tour you'll join international space officials way out on the Kazakh steppe for the launch of a manned Soyuz spacecraft. The tour (www.mircorp.com/trip/inside-the-russian-space-program) is planned for Sept. 6-14 at a tab of $14,495 pp.
A new study by the ATTA (www.adventuretravelnews.com/the-new-adventure-traveler) found that more than any other motivating factor, adventure travelers are seeking out transformative experiences while on holiday.  An expanded worldview, nature, mental health, and learning opportunities were other motivating factors revealed in the study.