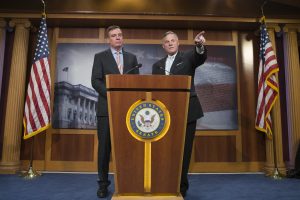 Washington, Mar 29 (EFE).- The heads of the Senate Intelligence Committee confirmed Wednesday that they will question Jared Kushner, the son-in-law of President Donald Trump, in their investigation into alleged Russian interference in the 2016 elections and Moscow's possible links with the magnate's campaign.

"This investigation's scope will go wherever the intelligence leads," said committee chairman Sen. Richard Burr, a Republican from North Carolina, in a joint appearance with the vice chairman of the committee, Democrat Mark Warner.

"We will get to the bottom of this," Warner emphasized at a press conference in the Capitol.
Kushner, said Burr, is one of 20 people who will be questioned in private by senators as part of the probe starting next week, although the name of the president's son-in-law is the one that has had the biggest public impact.

The White House said on Monday that Kushner will testify "voluntarily" about his contacts with Russian officials before the Senate Intel Committee.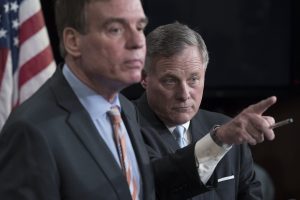 The influential husband of Trump's older daughter Ivanka will be questioned when the committee knows exactly the scope of what there is to ask questions about," said Burr, adding that seven experts are analyzing an unprecedentedly large number of intelligence documents, adding that they number in the "thousands."

Burr said that a preliminary review of the classified information will be completed within a few "weeks," although on Thursday the first public hearing with foreign policy experts will be held.

With their appearance before reporters, Burr and Warner were trying to publicly guarantee the independence and integrity of their investigation, amid surging doubts about the impartiality of another simultaneous probe being conducted by the House of Representatives.

House Intelligence Committee Chairman Devin Nunes, a Republican, has been criticized by both Democratic and Republican lawmakers for what they say is his lack of independence.

Last week, Nunes went alone to the White House and, without advising any of his committee's members in advance, announced at a press conference that he had informed Trump about the possibility that his communications could have been indirectly intercepted while US agents were eavesdropping on other people.

The fact that Nunes supposedly met with a White House official and received secret information has aroused doubts about his independence from the Trump administration.

In addition to the two congressional probes, the FBI has also opened its own investigation into the matter of Russian election meddling and Moscow's links with the Trump campaign.