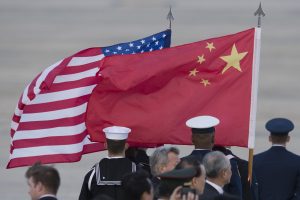 Miami, Apr 7 (EFE).- US President Donald Trump and Chinese counterpart Xi Jinping spoke approvingly of the bilateral relationship when they faced reporters Friday after their first meeting.
"We will be making additional progress. The relationship developed by President Xi and myself I think is outstanding," Trump said at his Mar-a-Lago resort in Palm Beach, Florida.
"And I believe lots of very potentially bad problems will be going away," the US president said, without mentioning any specific issues.
Xi struck the same upbeat, yet vague, tone as his host.
"We have engaged in deeper understanding, and have built a trust – a preliminary working relationship and friendship," the Chinese president said.
"I believe we will keep developing in a stable way to form friendly relations," Xi said. "For the peace and stability of the world, we will also fulfill our historical responsibility."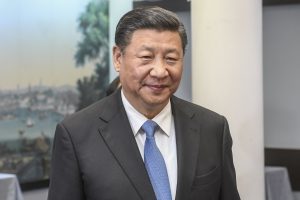 The Trump administration indicated earlier this week that the first encounter between the two leaders would focus on issues such as the massive US trade deficit with China and recent ballistic missile tests by nuclear-armed North Korea, Beijing's difficult neighbor and ally.
Following the leaders' brief press conference, US Secretary of State Rex Tillerson said that Trump has accepted Xi's invitation to visit China this year.
The secretary also said that the US and China had agreed to boost cooperation in the effort to prevail on North Korea to give up its nuclear weapons program.
The US commerce secretary, Wilbur Ross, announced that Trump and Xi endorsed a 100-day plan to address US-Chinese differences on economic issues, describing the accord as "a very big sea change in the pace of discussions."
The Chinese president arrived in Florida late Thursday and the two leaders dined together at Mar-a-Lago shortly before the US launched a missile strike on a Syrian airbase in response to an alleged chemical attack earlier this week.
China generally opposes outside military interventions in a country's internal affairs and Beijing remains on friendly terms with the government of Syrian President Bashar Assad.