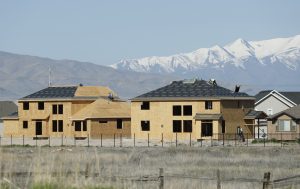 Washington, Apr 18 (EFE).- New home construction in the US fell 6.8 percent last month to an annualized rate of 1.22 million units, the Commerce Department reported Tuesday.
Economists had forecast a rate of roughly 1.24 million units.
The March rate, however, was 9.2 percent higher than a year earlier.
The number of new residential construction permits increased by 3.6 percent last month to an annualized rate of 1.26 million units, boosting optimism about the home-building business.
Construction of single family homes, which account for most of the market, decreased 8.1 percent in March to an annualized rate of 821,000 units, down from 875,000 units in February, the highest level since the fall of 2008, when the economy was on the brink of the global financial crisis.
A robust pace of single family housing construction is an indicator of a positive economic outlook for the middle class since it reflects household investment in real estate.