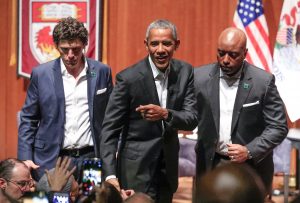 Washington, Apr 24 (EFE).- Former US President Barack Obama reappeared in public Monday saying he is ready to take up the challenge of encouraging young people to take part in politics, while making no mention of his successor, Donald Trump, who is approaching the 100-day mark of his presidency.
After some extended vacations in exotic locations, with time set aside for writing his memoirs, Obama was behind the mic once more giving a talk in one of his favorite cities, Chicago, the first in a series of public events that will include a ceremony in Berlin next May with German Chancellor Angela Merkel.
"So, uh, what's been going on while I've been gone?" was Obama's tongue-in-cheek opener to the event, a conversation with students at the University of Chicago, where he taught constitutional law for more than a decade.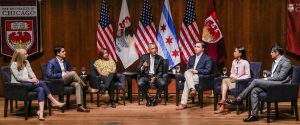 The remark was Obama's most direct reference to the big changes that have taken place in Washington since he handed over the Oval Office to Trump last Jan. 20.
Two days before leaving power, Obama promised he would speak up if Trump's actions threatened the nation's key values, something that up to now he has only done through a spokesperson to criticize Trump for his anti-Muslim immigration order that was suspended by a judge.
Obama expressed his intention not to criticize Trump in the public and private appearances he has scheduled for the coming months, since he wants to do nothing that will increase the country's rising political tensions, his advisers told The New York Times last week.
The former president is instead concentrating on his "next job" after the presidency, which he said will largely consist of trying to influence political life in the United States, something he considers damaged by low voter turnouts for elections, the excessive influence of special interests and growing party extremism.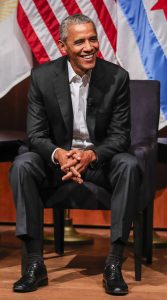 "The single most important thing I can do is to help in any way I can to prepare the next generation of leadership to take up the baton and to take their own crack at changing the world," Obama said Monday.
Through the Obama Foundation and his future presidential library, both in Chicago, the former president hopes to discover young people with talent and passion for community work and give them the tools they need to do it successfully.
The Democratic politician recalled that the United States has "the lowest voting rates of any democracy, and low participation rates then translate into a further gap between who is governing us and what we believe."
"The only folks who are going to be able to solve that problem are going to be young people," Obama said.
"So the question then becomes: What are the ways we can create pathways for them to take leadership – for them to get involved?"