Havana, Apr 30 (efe-epa).– The world's most celebrated jazz musicians got together in Havana to celebrate International Jazz Day on Sunday, transforming the Cuban city into the global hub of the popular music genre.

The concert, organized at the Alicia Alonso Grand Theater of Havana under the theme of world peace, unity and inter-cultural understanding, brought together more than 50 internationally acclaimed musicians, who collectively have more than 60 Grammy awards.

Artists performing at the all-star global concert included Chucho Valdes, Herbie Hancock, Marcus Miller, Esperanza Spalding and Cassandra Wilson.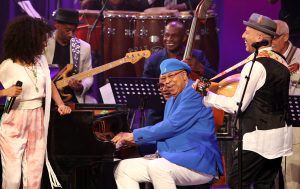 American pianist-composer Hancock, who co-directed the event with Cuba's Valdes, quoted an African proverb that "a city without music is a dead city", as he called Havana a dynamic, energetic and lively place.

The two living jazz legends performed together John Lennon's song "Imagine" at an evening that ended with one of the most well-known Cuban melodies "Guantanamera".

American actor Will Smith hosted the event, explaining that jazz was born a century ago as a music genre, but has transformed today into a universal force for peace, dialogue and unity.

Latin-Cuban jazz was the highlight of the show as local artists, including singers El Indio Llorente and Oscar Valdes, trumpeter Julio Pardon, pianist Roberto Fonseca and percussionists Adel Gonzalez and Yaroldy Abreu spread their magic.
The United Nations Educational, Scientific and Cultural Organization Director-General Irina Bokova said jazz has traversed the world, and Cuba houses a distinct and new form of the genre.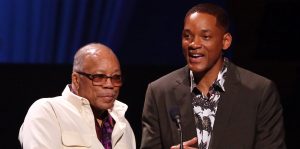 International Jazz Day has been celebrated around the world on Apr. 30 since it was started by UNESCO in 2011 to celebrate its virtues as a tool for peace, unity and dialogue.

After being celebrated in New Orleans, Istanbul, Osaka, Paris and Washington DC, the festival moved to Havana this year due to Cuba's contribution to the genre, and to commemorate 70 years of relations between the country and UNESCO.