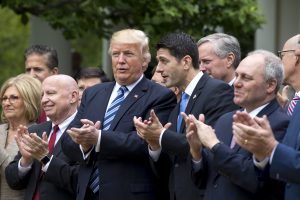 Washington, May 4 (EFE).- The Republican majority in the US House of Representatives voted Thursday by the narrowest of margins to repeal the 2010 healthcare legislation known as ObamaCare and replace it with a proposal backed by President Donald Trump.
After weeks of negotiations among Republicans and two failed attempts to approve previous drafts, the conservatives narrowly prevailed in a 217-212 vote – 216 "yes" votes were required to ensure passage – to modify the current health care system.
The text, however, must now go to the Senate, where the chances of its passage are considerably lower.
The Republican majority in the upper house is much narrower than it is in the lower chamber, and the more moderate Republican senators oppose the new plan approved Thursday by congressmen, meaning that – ultimately – Trump's ability to fulfill his campaign promise to end ObamaCare is by no means assured.
The bill, known as the American Health Care Act (AHCA), overturns basic elements of ObamaCare, including subsidies to help people obtain health insurance coverage, the expansion of Medicaid – designed to help people with fewer financial resources – and obligations to expand medical insurance.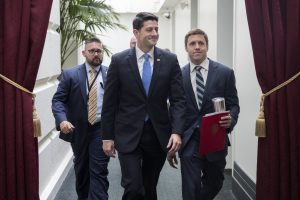 In place of that, the bill provides a new tax credit designed to help people buy insurance, although it would give less financial help than ObamaCare to lower-income people.
The non-partisan Congressional Budget Office estimated that up to 24 million Americans will lose their health insurance over the next decade under the version of the bill approved on Thursday, which was not subjected to a new CBO analysis after recent changes.
The ultraconservative legislators of the Freedom Caucus refused to accept the first version in March, creating a resounding failure for Trump after a vote on the measure had to be postponed twice, given that these lawmakers felt that not enough changes had been made in ObamaCare.
Among other things, the ultraconservatives now have managed to remove the obligation under ObamaCare for insurance companies to provide insurance and not to raise costs to those who have preexisting conditions, an extremely controversial issue.
It is expected that the House bill will undergo significant changes in the Senate, where an unlimited number of alterations can be made, and it could come up for an upper house vote in a very different form.
However, Trump – desperate for a legislative win of some kind – presented Thursday's vote as a tremendous triumph and even invited congressmen to join him for a Rose Garden press conference after the vote.