Caracas, May 23 (EFE).- The National Electoral Council (CNE) of Venezuela announced on Tuesday its plan to hold regional elections in the country on Dec. 10, after they were delayed since the end of 2016 despite an outcry by the opposition.
"We have decided to convene regional elections for governors and regional legislative assembly by December 10, 2017," CNE President Tibisay Lucena announced Tuesday, hours after President Nicolas Maduro gave the CNE the power to convene a National Constituent Assembly.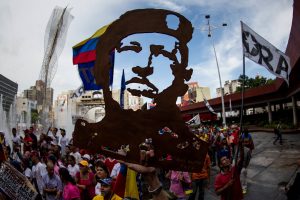 The CNE, which has already announced the 2017 electoral calendar, will also convene a meeting in which they will approve the election schedules and hold elections for the 540 representatives of the Constituent Assembly promoted by the President and which will be held in July.
"I have convened a meeting for Thursday (…) to approve both schedules for the election of the National Constituent Assembly, working, as I said, towards the end of July, and another timetable for the regional election for December 10, 2017, " Lucena explained.
In October 2016 the CNE announced, without elaborating on specific dates, that the regional elections for governors and mayors will be held in the first and second half of 2017, respectively.
The regional elections were then postponed. However, according to the constitution, the elections should have been held by the end of 2016, when the governors elected in Dec. 2012 completed their four-year terms in office.